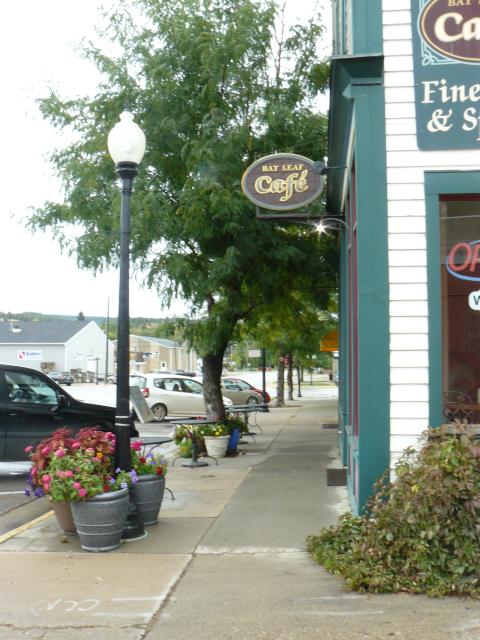 The Western Urban & Community Forestry Committee (WUCF) was established as a forum to share information, collaborate on program delivery, and advance urban & community forestry (U&CF) in the West.
The WUCF Committee provides a channel for ongoing communication and collaboration between western states, the USDA Forest Service, and forestry partners. The WUCF Committee creates opportunities to leverage and share resources, expand the transfer of technology, and cooperate on shared goals and initiatives, including multi-state competitive grant applications. The WUCF Committee gathers for an annual meeting and connects quarterly via conference calls to coordinate their ongoing collaboration.
The WUCF Committee addresses emerging and ongoing U&CF issues at both the state and national level. It is a source of information and support for both the Council of Western State Foresters (CWSF) and the National Association of State Foresters. 
Membership of the WUCF Committee includes U&CF coordinators from 17 western states and six U.S.-Affiliated Pacific Islands, as well as a liaison from CWSF and representation from the USDA Forest Service.
The WUCF Committee is led by a leadership team and is rotated on an annual basis. The 2023 leadership team includes: 
Chair: Cayenne Engel (NV) 
Vice Chair: Walter Passmore (CA) 
Secretary: Alyssa O'Brien (NM)
Past Chair: Heather McMillen (HI)  
State Forester Advisor: Tom Claeys (ND)
USDA Foreset Service Liaison: Stephen Baker
WFLC Staff Liaison: Neil Simpson
If you wish to contact a member of the WUCF Committee, please contact Neil Simpson.
---
Accomplishments 
Each year, the WUCF leadership team produces a report for the WFLC Fall Meeting. This report highlights key accomplishments from the past year and a look at work for the year ahead. Recent reports are featured below:
---
Blog Posts
---
Publications
Image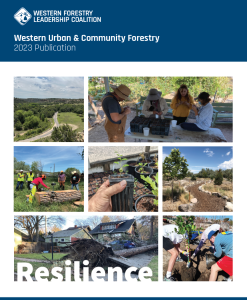 New! The latest WUCF publication features U&CF stories from 11 western states centered around the theme of resilience. The featured stories were provided by WUCF Committee members.
Past publications are featured below: 
Individual stories from each publication are categorized below under each state/island name: