Meet a Forester, Tim Garcia
Monday, November 23, 2020
This month, we are pleased to feature Tim Garcia, USDA Forest Service Northern and Intermountain Region State and Private Forestry Director. We invite you to meet Tim!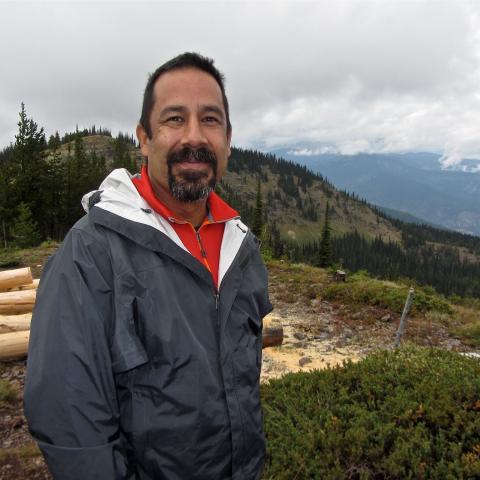 What was your first position in the field of forestry?
I started with the USDA Forest Service in 1985 as a Forestry Aid and firefighter on the Uinta National Forest in central Utah. Upon completion of my B.S. in Forest Management from Utah State University, I accepted my first permanent position as a forester on the Uinta National Forest. Since then, I've worked in four Forest Service regions, the Washington Office, and served as the Utah Division of Forestry, Fire, and State Lands Deputy State Forester.
How long have you been in your role?
I've been the R1/R4 Director of State and Private Forestry since October 2018.
What do you enjoy most about being a WFLC member? 
I appreciate the opportunity to share information with a network of peers while the supporting the Council of Western State Foresters and Regional Foresters. The WFLC has provided me a forum to learn about and share contemporary forestry issues and discover common challenges and opportunities. Additionally, I find great value in gaining understanding of the diverse nature of resource management across the WFLC membership.
What do you see to be the emerging issues in your region?
From the red rock deserts and Great Basin, to the Great Plains and Crown of the Continent, the Intermountain and Northern Regions are so diverse, it is difficult to nail down just one issue. The common opportunity across both regions that I see comes with the convergence of Shared Stewardship and the completion of Forest Action Plans. Never in my career have I seen as much interest and positive momentum toward shared identification, planning, and implementation of important forest restoration projects. I am excited to be a catalyst in enhancing the coordinated efforts in protecting communities and restoration work on National Forest System lands with those on State and private lands.
What is your favorite outdoor activity?
I enjoy floating and fishing the rivers of western Montana with family and friends.