Meet a Forester, Richard Barhydt
Meet a Forester, Richard Barhydt
This month, we are pleased to feature Richard Barhydt, Station Director of the USDA Forest Service Pacific Southwest Research Station. We invite you to meet Richard!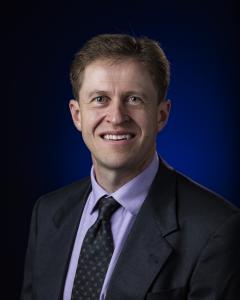 What was your first position in the field of forestry?
This is my first position in forestry. I've always had a passion for the outdoors, and I'm thrilled to have an opportunity to work for the Forest Service. I most recently worked at NASA Headquarters where I was part of a large research program developing new technologies to support the design and operation of future aircraft. It's exciting to learn a new research domain (for me) and to start meeting our partners. 
How long have you been in your role?
I've been in my position for about four months. The time has gone by fast as I'm learning new areas and meeting new people every day.
What do you enjoy most about being a WFLC member?
I appreciate the chance to be part of a collaborative organization that can work together to solve large-scale problems of interest throughout the West and across the Pacific Islands.
What do you see to be emerging issues in your region?
There seems to be no shortage of important issues. Preserving healthy forests and watersheds for under major pressure from climate change and invasive species will be a continual challenge. It will be important to continue to mitigate the adverse effects of large, catastrophic fires. Considering these and other challenges, I see opportunities to provide land managers with more robust decision support systems that help balance across multiple competing objectives. 
What is your favorite hobby? 
Flying small airplanes has been a passion for me since I was in high school. I love seeing the landscape from that perspective.
What is your favorite tree? 
When I was a kid, my family used to take an annual picture in front of a large blue spruce in Rocky Mountain National Park, so that's always been a favorite of mine. 
What is your favorite outdoor activity?
It's hard to name only one. Hiking, trail running, and kayaking/canoeing are a few at the top.